Skip to Content
Exterior House Cleaning Solution in Stewartstown, PA
Enhance Your Property With Exterior House Cleaning
Boost your property's curb appeal and structural integrity with A Clear View Window Cleaning. Our dedicated professionals provide custom-tailored exterior house cleaning service that helps you blast away buildup and contaminants for a seamless shine. Discover Stewartstown, PA's leading exterior house cleaning solution with our trusted experts.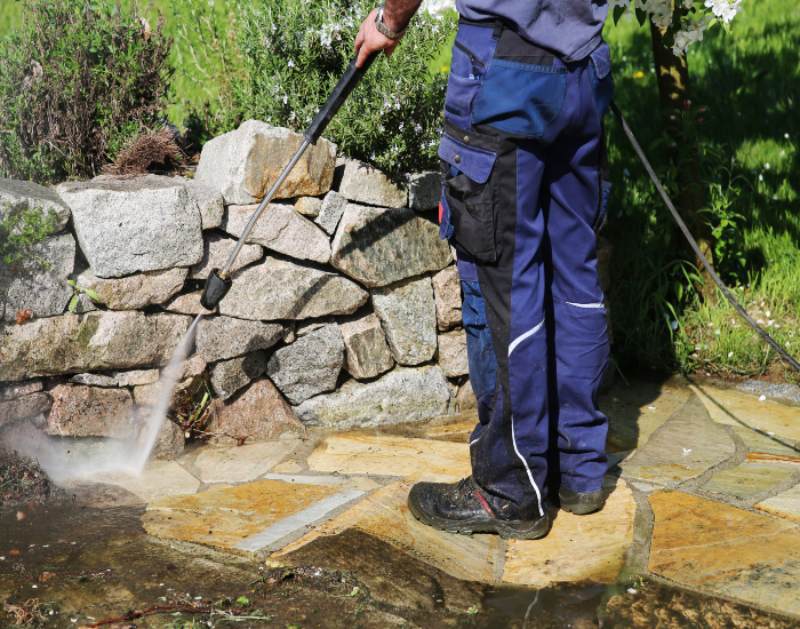 Your Exterior House Cleaning Service Partner
The exterior of your property is your first impression on visitors and passersby. With consistent exposure to outdoor elements, homes in Stewartstown, PA will inevitably develop a great deal of dirt, debris, and buildup. Fortunately, these issues can be mitigated with your trusted exterior house cleaning service partners at A Clear View Window Cleaning.
How Do House Exterior Get Dirty?
There are a multitude of factors that may compromise your home's exterior. However, the common reasons include:
Built-up dust and dirt from the road
Mold and algae due to moisture and humidity
Animals and insects
Pollution in the air
Inclement weather and exposure to the elements
Benefits of Exterior House Cleaning
When you choose A Clear View Window Cleaning to maintain the exterior of your home, you gain access to a wealth of benefits. Our exterior house cleaning solution is more than just a way to blast away grime. It also plays an instrumental role in preserving your home's performance, protection, and structural integrity.
Aesthetic Advantages
If having the most stunning, well-maintained home on the block is important to you, look no further than our exterior home cleaning service. Regularly pursuing exterior house cleaning can enhance your property's aesthetic value. Furthermore, a beautiful home contributes to your home's property value should you decide to sell.
Protection and Longevity
Your home is your haven. To preserve the protection and durability provided by your home, exterior house cleaning services are vital. Exterior house cleaning eliminates damaging debris that may otherwise deteriorate the structure of your siding, windows, and roof, helping to maintain stability and protection while prolonging your home's performance and keeping costly repairs at bay.
Increase Energy Efficiency
Save money on utility costs with exterior house cleaning services. When your home's siding, roof, and windows are well-maintained, natural light can flow freely into your home, decreasing your lighting expenses. Furthermore, with a clean exterior, you can benefit from improved temperature regulation, reducing the need for running your air conditioner and heater.
What's Included in Our Exterior House Cleaning Service
We take a comprehensive approach to exterior house cleaning. We combine pressure washing and soft washing to blast away stuck-on debris and grime without compromising the quality of your home. Our gentle yet effective cleaning solutions can successfully clean vinyl, aluminum, stucco, and many other types of homes.
Full-Stack Exterior Property Maintenance
Beyond our exterior house cleaning, A Clear View Window Cleaning offers various time-honored exterior maintenance solutions. Our mission is to help you preserve your Stewartstown, PA home's value, performance, and protection. Our services include:
Window cleaning
Gutter cleaning
Exterior surface cleaning
Achieve Unrivaled Shine with A Clear View Window Cleaning
Don't let your exterior house cleaning fall low on the priority list. Rely on A Clear View Window Cleaning for premium exterior house cleaning that checks all the boxes. Experience the unrivaled shine and fresh feel of a perfectly maintained home with the help of our renowned exterior home maintenance professionals.
Secure Your Exterior House Cleaning Solution Today
Stay ahead of your exterior house cleaning needs with A Clear View Window Cleaning. Combat damaging buildup, premature wear, and costly repairs, all while bringing a crisp clean to your property. Contact our friendly professionals today to schedule your service.
Quality Work and First-Rate Service at an Affordable Price